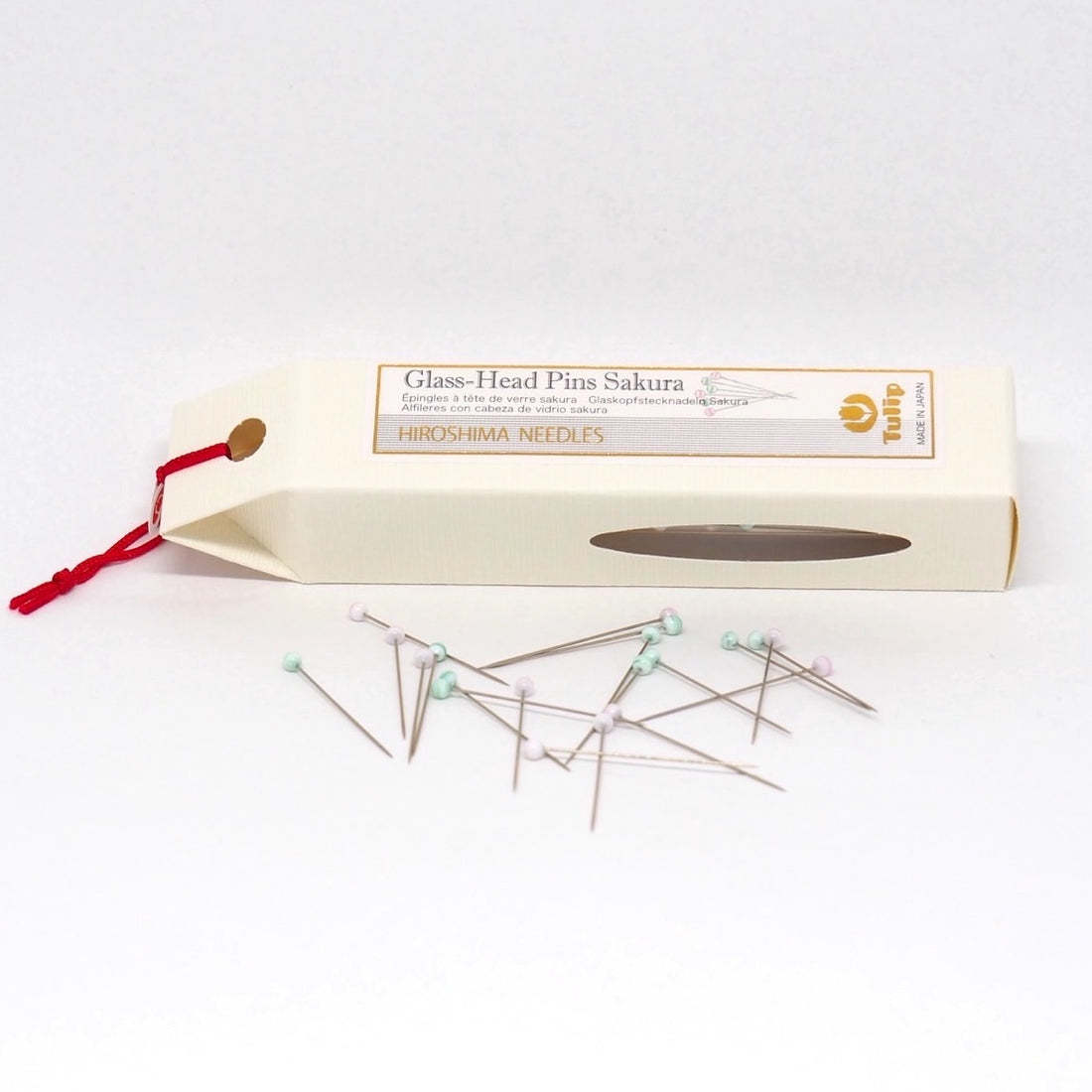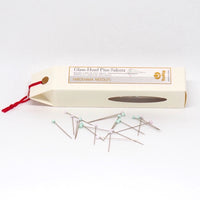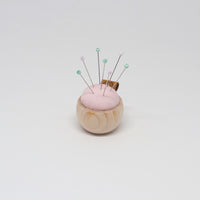 Tulip Hiroshima - Glass Head Pins Sakura
Info
Materials
Packaging
Shipping
The glass head is heat resistant meaning they won't melt when ironing. Precision tempering and hardening produces a strong yet elastic pin. These pins are the best choice to mark thin fabric and to do detail work.
Made in Hiroshima, Japan, Tulip needles and Pins are made through a process consisting of over 30 steps, using traditional needle-making techniques that have been handed down through generations of skilled Tulip needle craftsmen, each of whom has an almost stubborn obsession with quality.
Pin Size - 0.50mm x 35mm
Pin Head - glass
Pin Shaft - stainless steel
Quantity - 20 pins: 10 pink, 10 green
Made in Japan

Packaged in a hard plastic (polystyrene) case with a cork cap. Enclosed in cardstock box with a braided cord.
Your order will be packaged plastic free. We use kraft paper, tissue paper, kraft tape, recycled cardboard boxes and occasionally Sendle compostable satchels.
Free Shipping over $200. For Under $200, we offer a range of options from $10. MORE INFO >