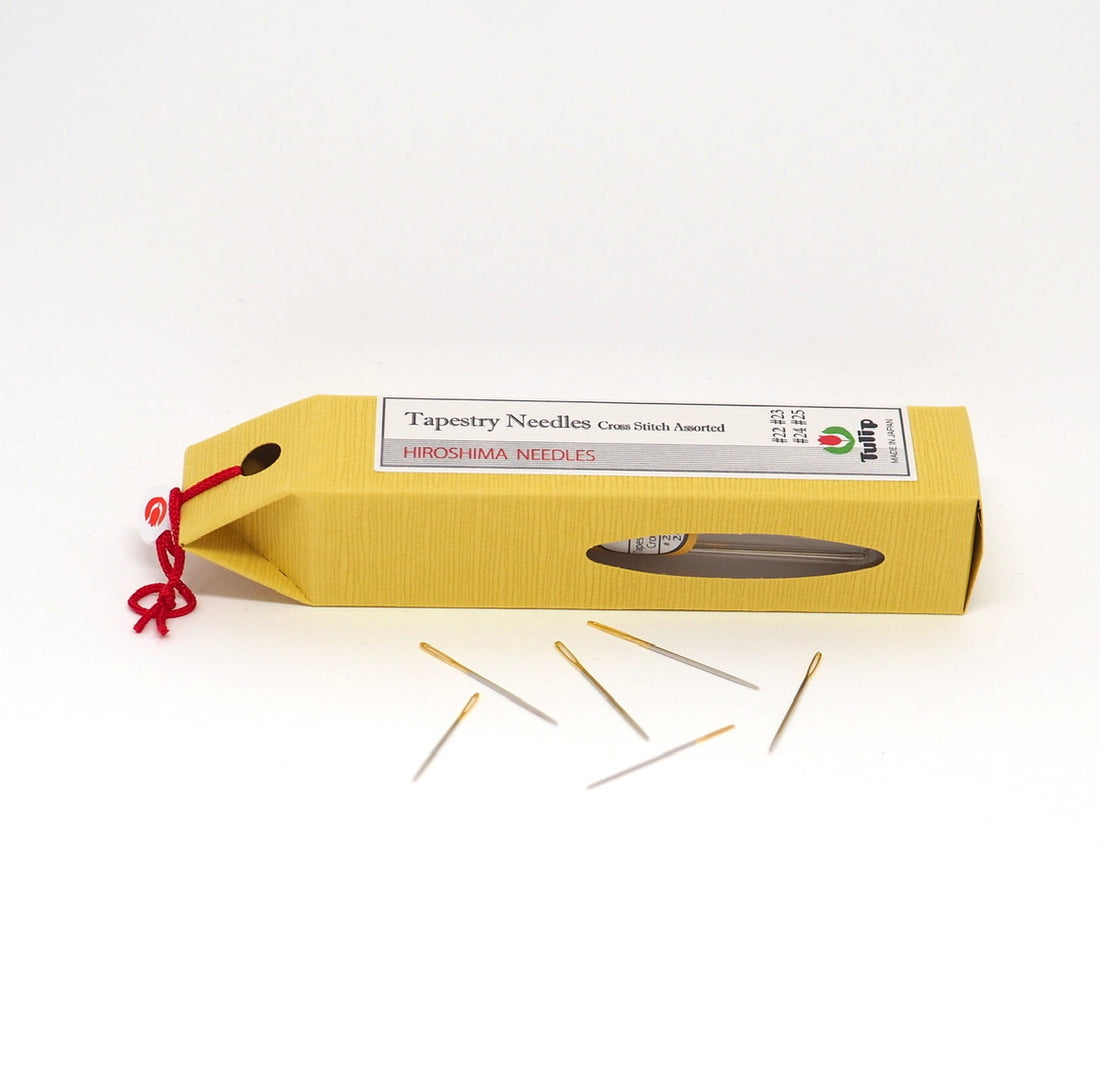 Tulip Hiroshima Tapestry Needles - Cross Stitch Round Tip Assorted
Info
Materials
Packaging
Shipping
Assorted #22, #23, #24 and #25. The rounded tip on these needles makes them ideal for ideal cross stitch.  This along with the large needle eye makes them suitable for darning also.
Made in Hiroshima, Japan, Tulip needles and Pins are made through a process consisting of over 30 steps, using traditional needle-making techniques that have been handed down through generations of skilled Tulip needle craftsmen, each of whom has an almost stubborn obsession with quality.
Needle Size - #22 0.89mm x 42.0mm x 2
Needle Size - #23 0.89mm x 39.5mm x 2
Needle Size - #24 0.76mm x 36.0mm x 1
Needle Size - #25 0.64mm x 35.0mm x 1
Needle - steel
Quantity - 6 needles
Made in Japan

Packaged in a hard plastic (polystyrene) case with a cork cap. Enclosed in cardstock box with a braided cord.
Your order will be packaged plastic free. We use kraft paper, tissue paper, kraft tape, recycled cardboard boxes and occasionally Sendle compostable satchels.
Free Shipping over $200. For Under $200, we offer a range of options from $10. MORE INFO >