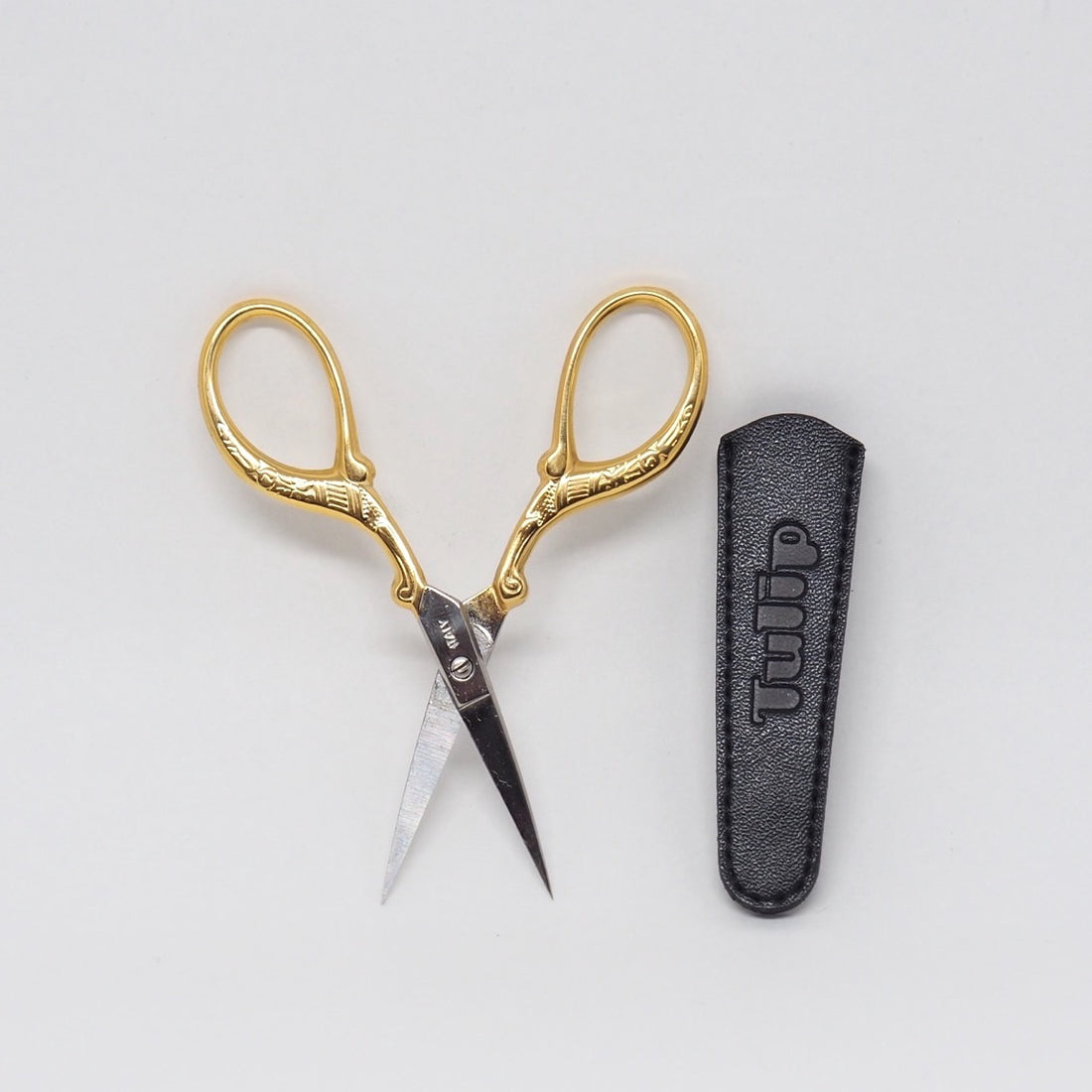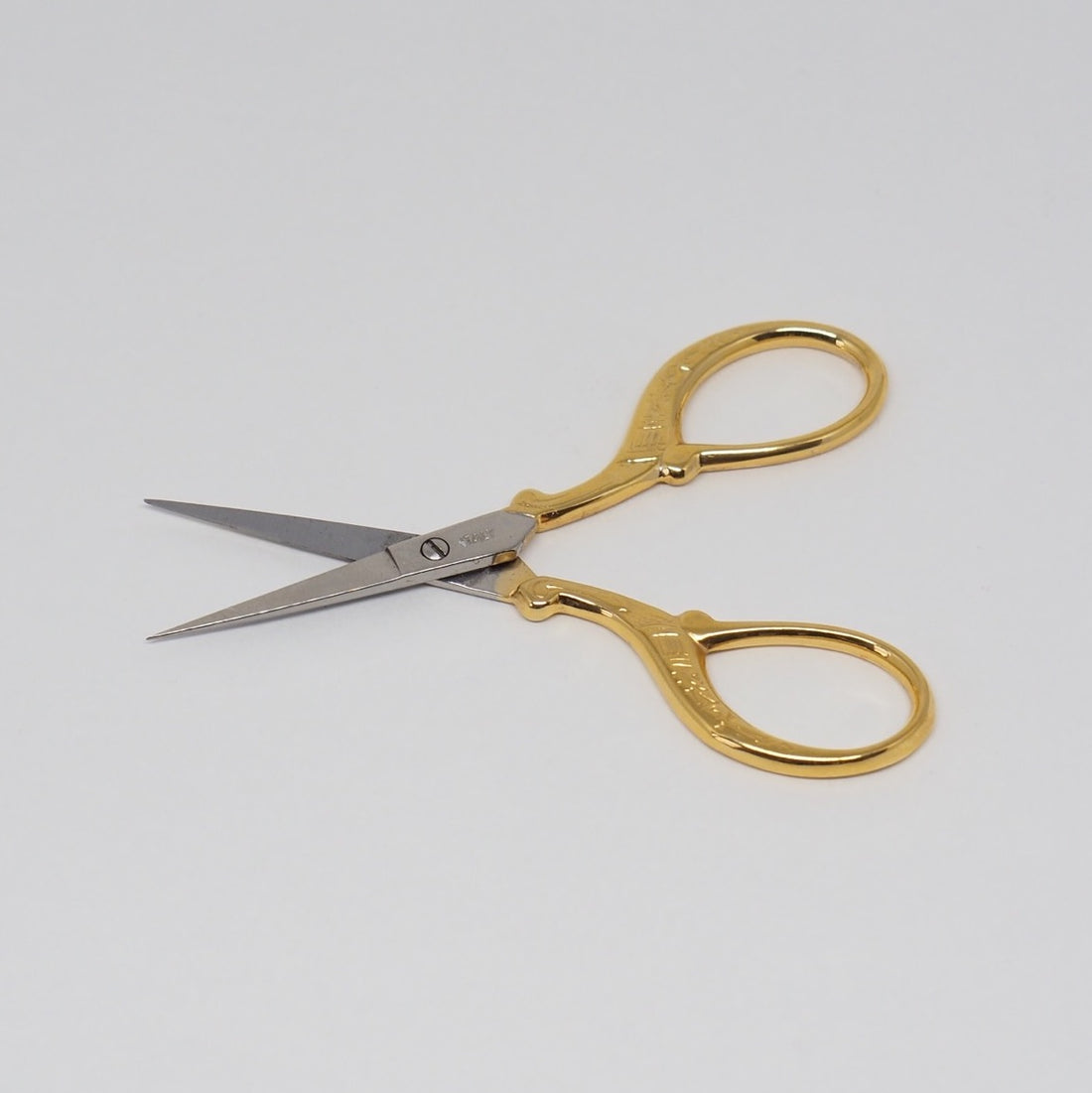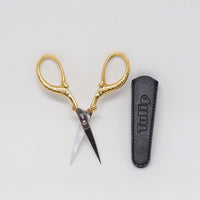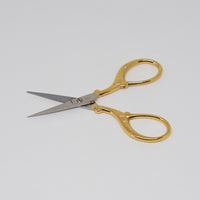 Tulip High Quality Scissors - Premium Gold
Info
Materials
Packaging
Shipping
Scissors made with beauty and quality in mind.
Italian high quality scissors manufactured with detailed precision finishing offers extraordinary cut. Useful for various crafts including embroidery, quilting, and knitting. A leather case is included.
Scissors - gold plated carbon steel
Case - 100% leather
Made in Italy

Packaged in a clear firm plastic box with cardstock.
Your order will be packaged plastic free. We use kraft paper, tissue paper, kraft tape, recycled cardboard boxes and occasionally Sendle compostable satchels.
Free Shipping over $200. For Under $200, we offer a range of options from $10. MORE INFO >