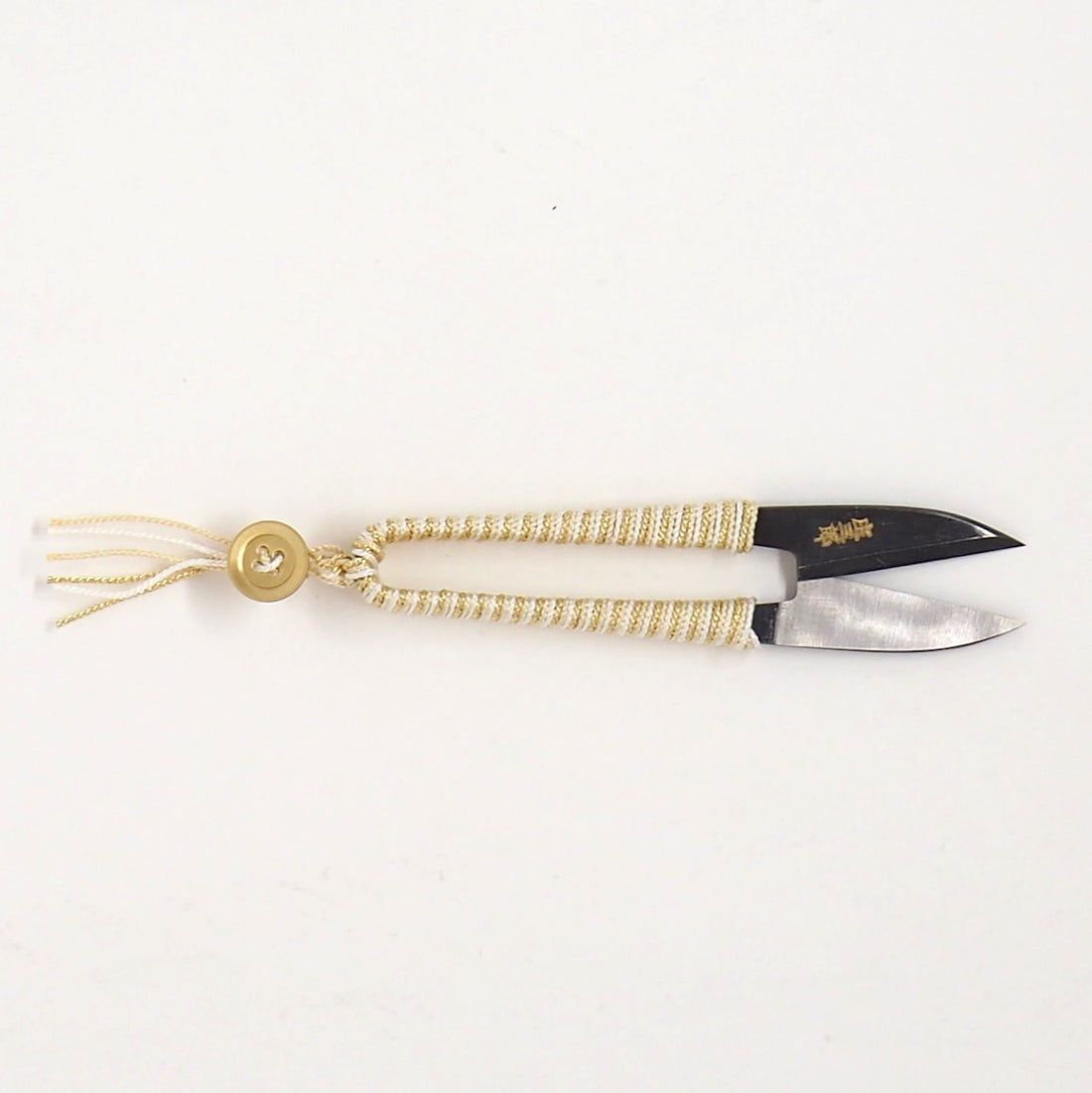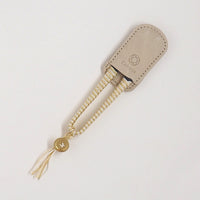 SHOZABURO THREAD SNIPS WITH SILK IGA BRAID - GOLD
Info
Materials
Packaging
Shipping
World-famous Shozaburo scissors are made with devotion, one pair at a time by artisans who do not compromise on quality. The makers are direct descendants of the original maker, Shozaburo himself. The handles of these smooth-cutting Shozaburo thread scissors are finished in modern style and wrapped in Iga braids, a material made primarily for use in armour-making since before the Nara period. The beautifully dyed silk threads are gentle on the hands, bringing about a unique texture and experience.

Size - 82mm x 28mm x 205mm
Snips - steel
Braid - 100% silk
Button - brass
Case - 100% cow leather
Made in Japan

Packaged in a cardstock box secured with a cardstock and leather tag using elastic. The box comes wrapped in soft plastic which we recycle using TerraCycle.
Your order will be packaged plastic free. We use kraft paper, tissue paper, kraft tape, recycled cardboard boxes and occasionally Sendle compostable satchels.
Free Shipping over $200. For Under $200, we offer a range of options from $10. MORE INFO >