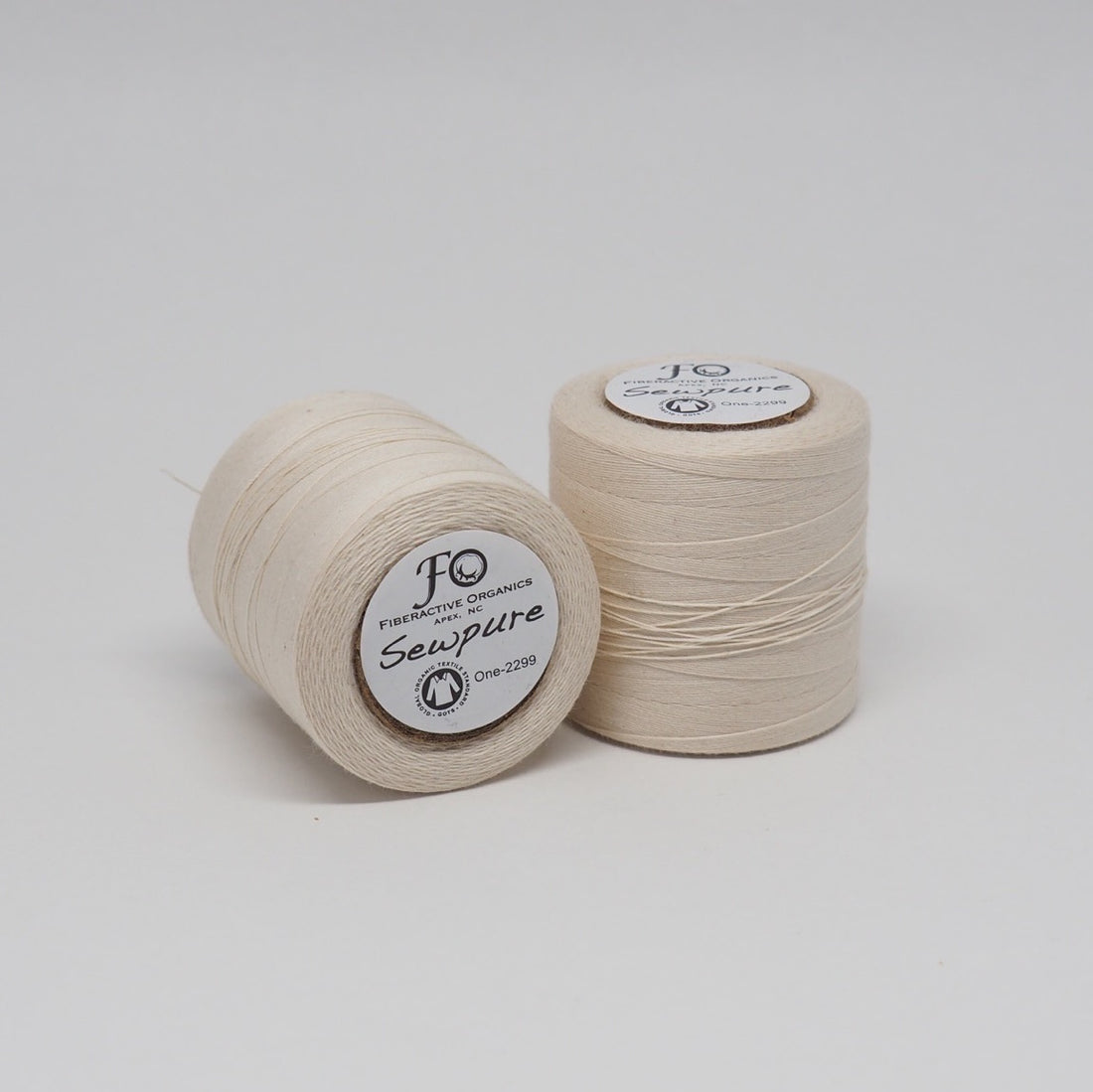 SEWPURE ORGANIC COTTON THREAD NATURAL - TEX 40
Info
Materials
Packaging
Shipping
As natural as you can get!
Sewpure Natural has not been lightened or dyed. It has simply been washed in a GOTS certified soap solution and spun. Perfect for manufacturers who piece dye and for the safety of our customers with MCS.
Tex 40 - a multi-purpose thread that is strong and smooth.  
Recommended for general
 sewing including sportswear, home decor, dolls and other products that will take some wear and tear

100% GOTS certified organic cotton
Grown and spun in India

300m - 100% recycled cardboard spool
500m - 100% recycled cardboard spool
5000m - Firm plastic cone
Your order will be packaged plastic free. We use kraft paper, tissue paper, kraft tape, recycled cardboard boxes and occasionally Sendle compostable satchels.
Free Shipping over $200. For Under $200, we offer a range of options from $10. MORE INFO >