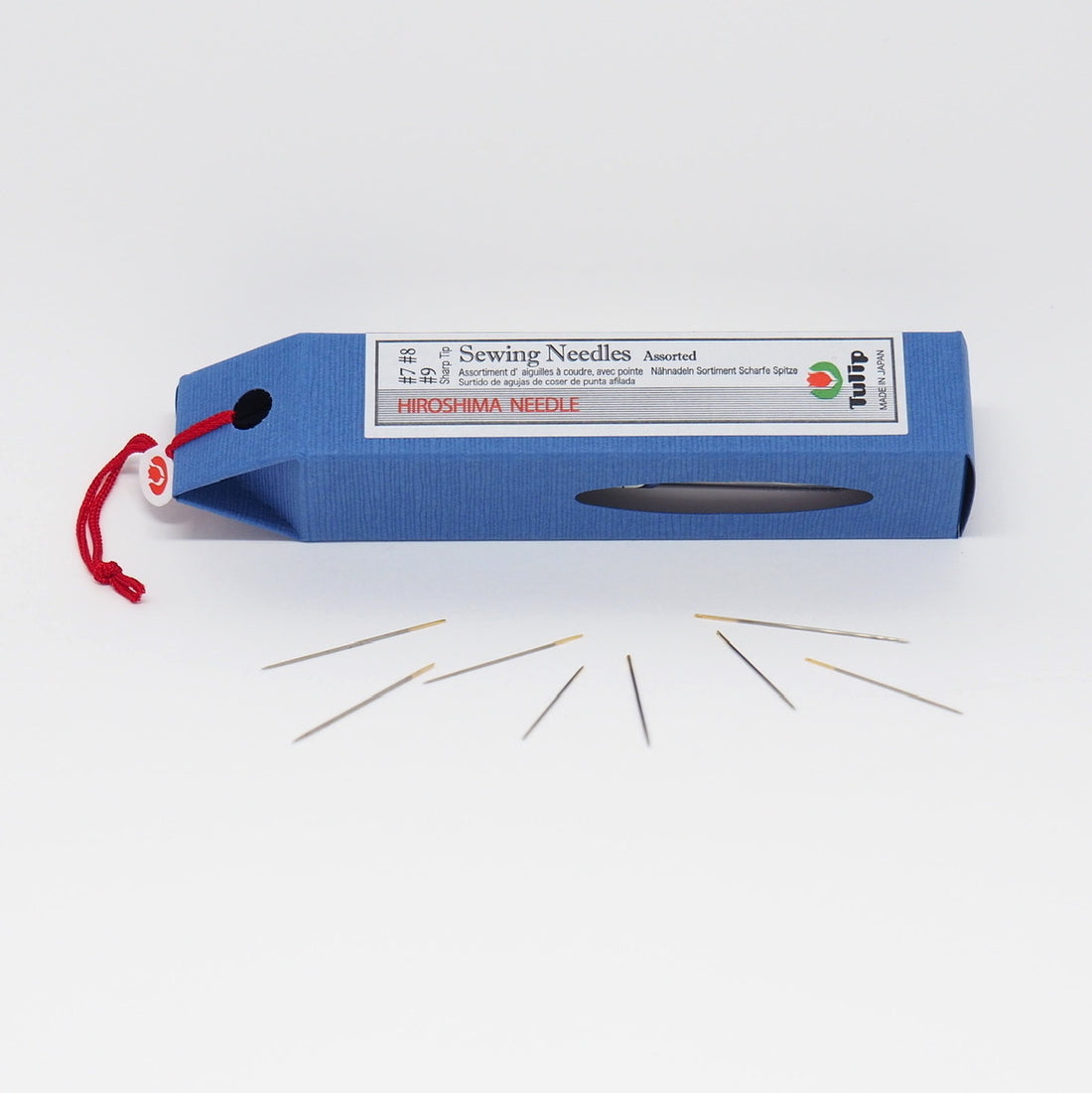 Tulip Hiroshima - Sewing Needles Sharp Tip Assorted
Info
Materials
Packaging
Shipping
Assorted #7, #8 and #9.
#7 is perfect for sewing fabric of standard thickness, such as wool, hemp and cotton fabric.
#8 is perfect for sewing relatively thin fabric, such as thin wool and cotton fabric.
#9 is perfect for sewing fabric, such as silk and thin cotton fabric.
Made in Hiroshima, Japan, Tulip needles and Pins are made through a process consisting of over 30 steps, using traditional needle-making techniques that have been handed down through generations of skilled Tulip needle craftsmen, each of whom has an almost stubborn obsession with quality.
Needle Size - #7 0.69mm x 39.7mm x 2
Needle Size - #8 0.61mm x 36.5mm x 3
Needle Size - #9 0.53mm x 33.3mm x 3
Needle - steel
Quantity - 8 needles
Made in Japan

Packaged in a hard plastic (polystyrene) case with a cork cap. Enclosed in cardstock box with a braided cord.
Your order will be packaged plastic free. We use kraft paper, tissue paper, kraft tape, recycled cardboard boxes and occasionally Sendle compostable satchels.
Free Shipping over $200. For Under $200, we offer a range of options from $10. MORE INFO >