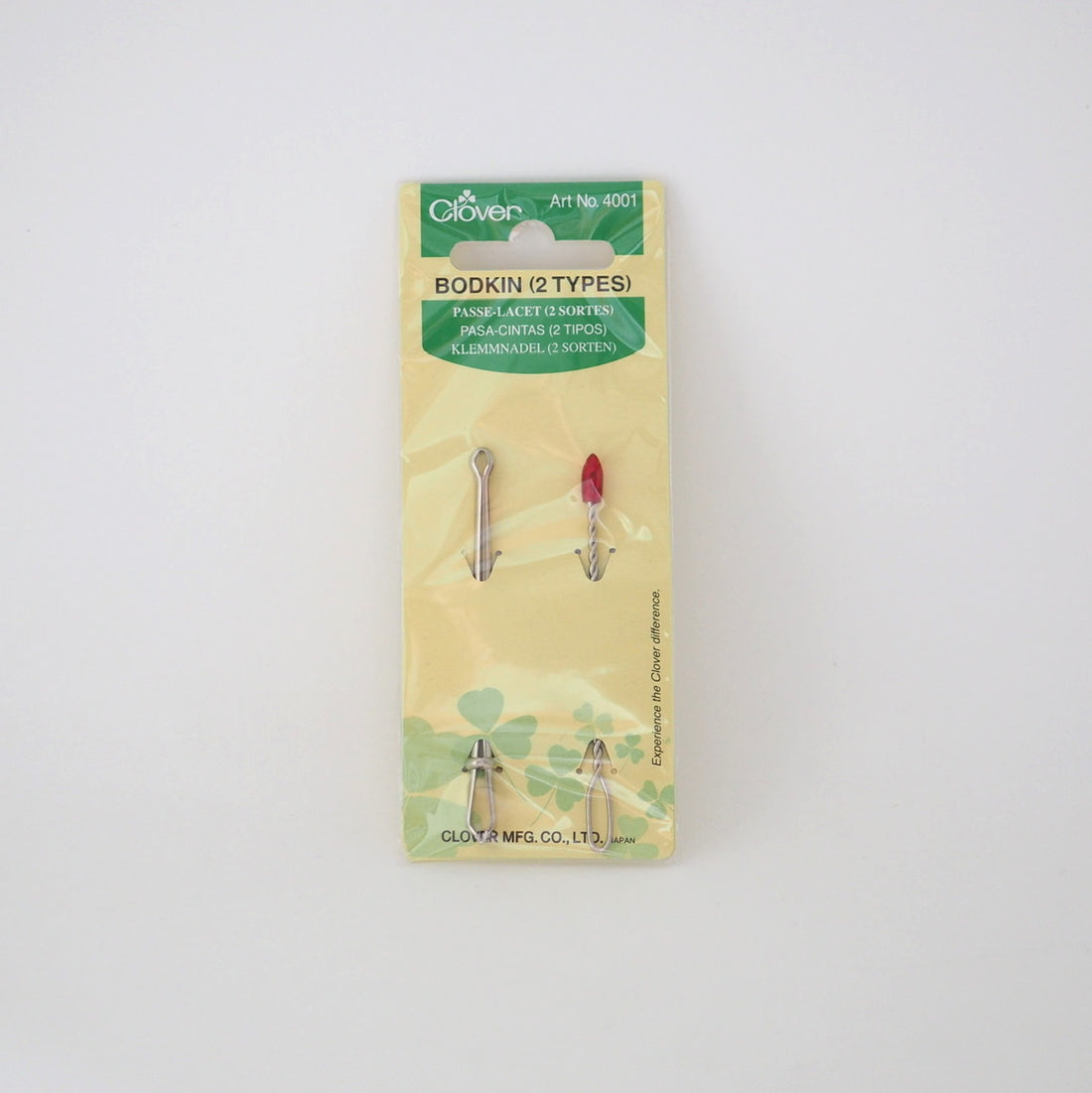 Clover Bodkin Set - Jagged Grip and Ball Tip for Elastic
Info
Materials
Packaging
Shipping
These are the perfect addition for your creations using our GOTS certified / natural rubber elastic.  
The jagged grip is for wide elastic bands or tape, whereas the ball tip is for thin elastic, cord or string.
Both bodkins are 7cm in length 
Bodkin - brass
Ball tip - ABS resin
Made in Japan

Packaged in clear plastic with cardstock.
Your order will be packaged plastic free. We use kraft paper, tissue paper, kraft tape, recycled cardboard boxes and occasionally Sendle compostable satchels.
Free Shipping over $200. For Under $200, we offer a range of options from $10. MORE INFO >